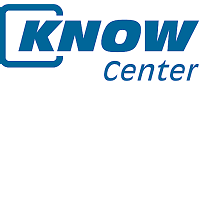 MOVING successfully presented at the Pharma Day event
Know-Center organised a Pharma Day event on the 13th and 14th of February 2019 at KC's premises with the goal of gaining first-hand insights into the latest opportunities and challenges of data analytics in the pharmaceutical industry. Pharma day agenda included key speaker slots, demonstrations of prototypes and networking events that encouraged the debate and established connections between representatives across the entire pharmaceutical community. Know-Center brought together people from pharmaceutical companies of different sizes and outside of the conventional pharmaceutical areas, including tech leaders like Siemens.
In multiple demonstration slots Know-Center presented its broad range of EU Technology Enhanced Learning projects including MOVING and the wide range of TEL activities and prototypes developed within the MOVING project like the Adaptive Training Support consisting of the "Learning-how-to-search" widget and "Curriculum Reflection" widget as well as the MOVING visualisations including the Concept Graph and uRank.
The event was very successful and it was attended by more than 30 top scientists and business practitioners, including 6 speakers.