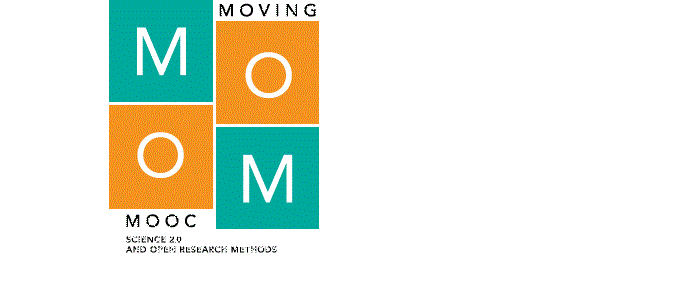 Registration for the 2nd round of the MOVING MOOC is open!
After a successful 1st round of the MOVING MOOC "Science 2.0 and open research methods" with approx. 150 participants there will be another supervised four-week course starting at 21st of January 2019. The registration is now open at the following address: https://moving.mz.tu-dresden.de/mooc.
In the MOOC, young scientists learn to use social web technologies and online communities as research tools: to build networks, discuss findings and collaborate with scientists across professional, cultural and geographical boundaries. Participants will understand how the use of social technologies in the context of movements such as Creative Commons and Open Science offers completely new opportunities to publish, share, discuss and reproduce scientific knowledge and data. Mastering these social technologies and web-based tools will enable them to create scientific innovations and make scientific knowledge available to a wider public.
The MOOC starts January 21st, 2019 on the MOVING platform. The course will be held in English, is free of charge and is aimed primarily at doctoral students and young scientists. Participants who actively engage in the course can obtain a certificate of participation.
For more information, check out our short teaser video, visit the MOVING website and follow us on Twitter @MoMoSci20. Register for the MOOC here.