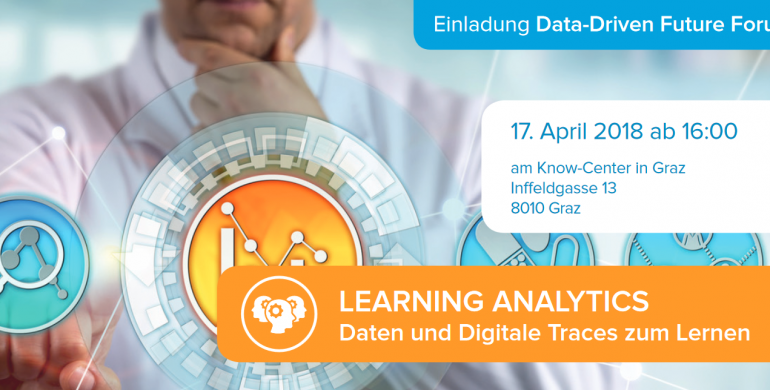 MOVING @ Data Driven Future Forum: Learning Analytics – Daten und Digitale Traces zum Lernen
On the 17th of April 2018 the Learning Analytics event: "DATA DRIVEN FUTURE FORUM: LEARNING ANALYTICS – DATEN UND DIGITALE TRACES ZUM LERNEN" took place at the Know-Center in Gra, where results of the MOVING project were presented by Dr. Angela Fessl.
More specifically, around 25 interested persons from industry (e.g. automotive industry, life sciences or publisher) as well as from science (Graz University of Technology, University of Graz, Medical University of Graz, FH Joanneum, Pro2Future) and school (HTL Leoben) came to the event. Dr. Angela Fessl, one of the researchers in the MOVING project, presented the MOVING platform including the two widgets for providing adaptive training support. Her presentation included not only how meaningful reflection guidance can be applied in order to motivate people to improve their own search behaviour, but also how guidance can be provided to follow a pre-defined learning path through a curriculum to improve the own competence on information literacy. The subsequent discussion was very fruitful and vital, showing that people from industry, science and school are very interested in the topics we address in the MOVING project.
MOVING presentation at the learning analytics event @ Know-Center